My new friend Zee invited me to guest post on her blog and I was very happy to do so. Check out my post about setting intentions in your yoga practice and how it translates to intention in your life beyond the mat. After reading this post, check out some of her other posts, she has some great ideas, inspirations and lessons to learn from.
Zee Southcombe
Shedding the last year's skin of the snake and emerging as a Green Wood Horse into a year of renewal.
Drips from icicles remaining from the Polar Vortex lend to new life promising to rise to the surface.
It is with these thoughts that I remember a very important goal alongside practicing yoga regularly…to set an intention each time I return to my mat and to carry it beyond.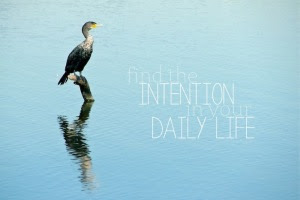 Click for source. Great blog post on the same topic.
Setting intentions on the mat gives each practice deeper meaning and focus to devote to postures.With each inhalation and exhalation, that intention buds and blossoms so that when laying in savasana, the answers you seek have space to present themselves. Yet, if they do not, your intention becomes your daily meditation and you have created space for answers to be explored.
Our bodies hold much of our emotions in ways we…
View original post 891 more words